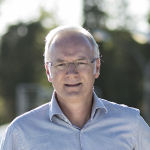 António Graça is the Head of Research and Development at Sogrape. Master in Oenology from UTAD, he cofounded PORVID - Portuguese Association for Grapevine Diversity and he also is a member of its Board of Directors. He acts as a Scientific Secretary with the Sustainable Development and Climate Change expert group of the OIV – International Organization for Vine and Wine in Paris. He is also a member of the Executive Committee of the Oenoviti International network, of the Technical Committee of the Comité Européen des Entreprises Vins, of the Technical Committee of the Spanish Wine Federation and the International Consultative Committee of the Spanish Wine Technology Platform. He is the author of several scientific papers on topics about viticulture, oenology, climatology, and sustainable development.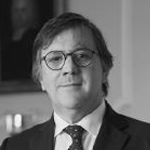 António Jorge Marquez Filipe
António Jorge Marquez Filipe was born in 1964 in Sé, Porto. He holds a degree in Economics by the Faculty of Economics of the University of Porto, from 1982 to 1987. Between 1992 and 1993 he completed an MBA at EGE - Atlantic Business School, having also attended several professional training courses, namely at Ashridge Business School, ESADE Barcelona, INSEAD Fontainebleau and Porto Business School.

He is Administrator and Chief Operating Officer at Symington Family Estates, a company that that produces Porto and Douro wines for more than 130 years, sold in more than 90 countries, as well as member of the Board of Directors of the Association of Port Wine Companies and of the Interprofessional Council of the Douro Demarcated Region.

He was Treasurer of the "British Association - The Factory House" of Porto, in 2020. He is also member of the Board of Directors of Fundação Casa da Música, of the Board of Directors of the University of Trás-os-Montes e Alto Douro, of the Board of Directors of Associação Bagos d'Ouro, a Private Social Solidarity Institution, recognized for its high social dynamics in several municipalities in the Douro Demarcated Region, member of the Advisory Board of the Forum for Competitiveness, of the Board of Directors of the Portuguese Association for Industrial Management and Engineering, of the Strategic Council of Turismo do Porto e Norte and President of League of Friends of Douro World Heritage, a non-profit association created with the purpose of defending the safeguarding, preservation, valorization and projection of the attributes of the world heritage of the Alto Douro Wine Region.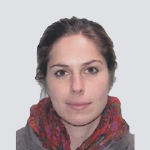 Constance Demestihas is a project manager at the Interprofession of Champagne Wines in the Vineyard Department. She is specialized in vine nutrition, soil function and ecophysiology, including a section of precision viticulture on what vegetative growth is concerned. She specifically works on vine physiology indicators in order to understand the impact of climate, soil and practices on the Champagne vineyards. In 2017, she completed her PhD thesis on apple orchard's ecosystem services, using crop development simulation models.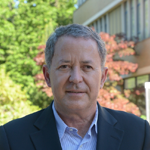 Emídio Ferreira dos Santos Gomes
Emídio Ferreira dos Santos Gomes was born in Massarelos, Porto. He has a degree in Zootechnical Engineering from the University of Trás-os-Montes and Alto Douro (1984), a Master in Biomedical Sciences from the University of Porto (1987) and a PhD in Biomedical Sciences (University of Porto, 1991).

• Rector of the University of Trás-os-Montes and Alto Douro.
• Full Professor at the Institute of Biomedical Sciences Abel Salazar of the University of Porto (ICBAS) since 2000.
• President of The Commission of Regional Coordination of the North , 2013-2017.
• Dean of the Faculty of Biotechnology of the Catholic University of Portugal
• President of the Board of Portus Park, The Network of Science Parks and Technology Incubators, 2003-2013.
• Pro-Rector of the University of Porto for Innovation and Business Relations, 2009-2011.
• President of the General Council of the University of Trás-os-Montes, 2009.
• Executive Director of Junta Metropolitana do Porto, 2005-2009.
• Member of the Strategic Council of the University of Minho, 2003-2009.
• Manager in the agro-food and biotechnology sector, 1991-2008.
• Chairman of the Board of the Innovation Agency, 2002-2005.
• Member of the Advisory Board of COTEC, 2003-2006.
• Coordinator of the College of Agricultural Engineering of the Engineers Order (North Region), 1998-2004.
• Vice-President of the Science and Technology Foundation, 2002.
• Advisor to the Board of Directors of the Group SOJA DE PORTUGAL, 1990-2002.
• Expert evaluator at the European Commission of University/Industry cooperation projects, 1994-2002.
• Board of Directors of the Institute of Biomedical Sciences Abel Salazar of the University of Porto, 1988-1990.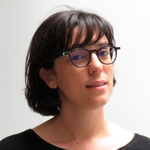 Elisa González-Domínguez has a PhD in Plant Pathology from the Polytechnic University of Valencia (Spain) and a Bachelor in Agronomical Engineering from the Univesity of Córdoba (Spain). From 2014 to 2018 she had a post-doctoral position at the Cattolica del Sacro Cuore University in Piacenza (Italy). Her research activity strongly focusing on the biology and epidemiology of fungal plant pathogens, and the development of epidemiological mechanistic models and decision support systems for the sustainable management of the main diseases of Mediterranean crops (loquat, grapevine, olive, wheat). From 2018 she works for the spin-off company Horta srl. as consultant for the Spanish market. She participates in the development and implementation in Spain of decision support systems for the sustainable management of grapevines and olives.
Agricultural Engineering (BSc) graduate and holder of a post-graduate diploma in Plant Science-Viticulture, both from the University of Trás-os-Montes and Alto Douro - Vila Real, Portugal. Worked at ADVID between 1987 and 2013, serving in several positions including Technical Director of Viticulture and Executive Director of the association with responsibility for the Douro Wine Cluster's candidature to the Collective Efficiency Strategies. Since 2013, R&D Senior Manager for viticulture at Symington Vinhos SA.
Main areas of interest and research include climate change, crop protection, grapevine physiology, water stress, efficiency of grape production in mountain viticulture, and sustainable viticulture. Also cooperates with the OIV as a Scientific Delegate at the Enviro Group. Participates in several national and European projects, with several public presentations and publications as author and co-author.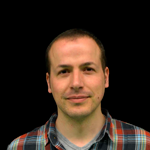 Filipe Neves dos Santos is responsible for the Laboratory of Robotics and IoT for Smart Precision Agriculture and Forestry at INESC TEC where is leading ten ongoing R&D projects related to robotics for agricultural and forestry. He has more than 50 peer review papers in international conferences and international journals. He was born in São Paio de Oleiros, Portugal, in 1979, and olds a Licenciatura (5-year degree) in Electrical and Computer Engineering in 2003 from Instituto Superior de Engenharia do Porto (ISEP), a M.Sc. in Electrical and Computer Engineering from the Instituto Superior Técnico (IST) da Universidade Técnica de Lisboa, in 2007, and received the PhD degree in Electrical and Computer Engineering at the Faculdade de Engenharia (FEUP), Universidade do Porto, Portugal, in 2014. His professional passion is to develop autonomous robots and machinery to solve real problems, desires and needs of our society and to contribute for self-sustainability and fairness of the global economy. He is currently focused in developing and researching robotic solutions for the agriculture and forestry sector, where is required a higher efficiency for our world self-sustainability.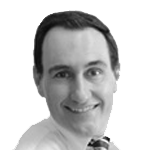 Graduated in Agricultural Engineering from the Universitat Politècnica de Valencia (Spain) in 1996, and obtained a Ph.D. in Agricultural Engineering in 2003 from the University of Illinois at Urbana-Champaign, IL, USA. His main areas of interest are mechatronics, agricultural robotics, precision agriculture and machine vision, especially stereoscopic vision.
He has been a member of the Intelligent Vehicles System group at the John Deere Technology Center (Moline, IL). Currently, he is the Director of the Agricultural Robotics Laboratory and a Professor at the School of Agricultural and Biological Engineering of the Universitat Politècnica de València in Spain. His work for industry resulted in six US patents on machine vision, stereoscopic 3D perception, and the fusion of optical and GPS-based field data. He is the leading author of the book "Mechatronics and Intelligent Systems for Off-road Vehicles." (London, UK: Springer-Verlag, 2010), and has received four ASABE paper awards. At present he is the coordinator of the international research project VineScout funded by the European Union.
Prof. Rovira-Más is a member of ASABE and the Chair of Section III of CIGR (International Commission of Agricultural Engineering).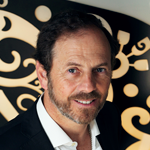 Winemaker with accumulated experience in national and international markets.
Degree in Agricultural Engineering from the University of Évora, with a postgraduate degree in Oenology, from the Association for the School of Biotechnology of the Catholic University of Porto;
Quality Manager at Esporão between 1995 and 2001;
Quality Director at Spaza (olive oil company from Esporão) between 1998 and 2001;
He was Director of the Viticulture and Olive Oil Department of Companhia das Lezírias (2001-2012), having been responsible for viticulture, oenology and marketing of wines and olive oils, visiting several countries in the world for the promotion and sale of products;
He was a consultant winemaker in two other wineries in Portugal, where he also provided support in viticulture and commercial operations (Fundação Abreu Callado and Pegos Claros);
He was Member of the Board of Directors of the Regional Certifying Commission of Tejo, from 2008 to 2012;
He was President of the Directive Council of the Vine and Wine Institute, the public Institute that regulates and controls the wine sector in Portugal, from 2012 to 2018;
He was the representative of Portugal in the International Organization of Vine and Wine (OIV) between 2012 and 2018.
He participated in several meetings with the European Commission as a representative of the Portuguese wine sector.
He was Director / CEO of Grupo Bacalhôa from July 2018 to August 2019.
He is the President of ViniPortugal since May 2020.
He is a member of the International Advisory Board of Vinifera Euro Master (since 2013);
He is a member of the Order of Engineers;
He is Vice-President of the Portuguese Oenology Association;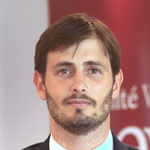 Ignacio Sánchez Recarte was appointed Secretary General of CEEV, the association representing European wine companies, in June 2015. Before that, he served as Director for Internal Market & Sustainability at spiritsEUROPE, the European association of spirit producers, and as Director of Environment affairs and Innovation at Bodegas Chivite, a Spanish wine group. For the previous 7 years, Ignacio worked for the International Organization of Vine and Wine (OIV), first as Head of the Viticulture Unit, then as Head of the Economy and Law Unit. Prior to this, he was a researcher in the Food Technology Department of the Public University of Navarra.

Ignacio is an Agronomic Engineer from the Public University of Navarra and obtained his PhD in Engineering at the University of Lleida. A Spanish citizen, Ignacio is fluent in Spanish, English, French and Italian.

In 2016, he was elected Vice-President of the international federation of wine and spirits producers (FIVS), and Vice-President of CELCAA, the organization representing EU associations and companies active in the sector of agricultural and agri-food trading.
João Onofre is responsible for the wines, spirits and horticultural crops unit in the Directorate General for Agriculture and Rural Development since 1 October 2016. Before João was head of the organics unit between 2012 and 2016 and Head of an international unit, responsible for agricultural trade relations with Asia and Latin America, between 2010 and 2012.

A Portuguese citizen, João holds a Msc in Agricultural Economics by the Technical University of Lisbon and he works in the European Commission since 1994. He has a wide experience in all the areas of the Common Agricultural Policy. He held posts in the areas of rural development, state aids, markets for arable crops, assistant to Director General J.-L. Demarty, with responsibility for agricultural markets and international issues.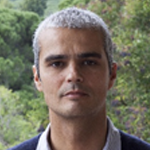 Born in 1974, he lived outside Portugal until the age of six, first in England, then in Brazil. He graduated in Business Administration in 1997 and began his professional activity at the Merrill Lynch investment bank in London and then in Madrid for 4 years. In 2001, he decided to dedicate himself professionally to an old passion, music. Living in Spain, he created a record label, editing his own work and the work others. He returned to Portugal in 2003, continuing his piano studies at the Hot Club Jazz School in Lisbon.

In 2004 he began his work at Esporão, a company founded by his father in 1973. In 2006 he challenged the shareholders with a new vision and strategy, bringing sustainability and internationalization to the centre of the culture and activity, leading the project as CEO.

As part of Esporão's responsibilities, he was vice-president of Viniportugal, adviser to the General Council of the CVRA, and director of the ACIBEV.

The holistic approach to sustainability and innovation has resulted in national and international recognition, including the "Company of the Year" award twice by Revista de Vinhos magazine, twice inclusion in the "Top 50 wine brands of the World" by Drinks International, "Sustainability of the year award" at "The Drinks Business Green Awards 2013", the "Green Project Awards 2013" for sustainable agricultural production practices and, in 2014, the "European Business Awards for the Environment" in the "Products and Services" category.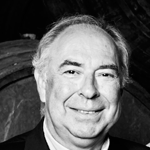 Jorge Manuel Morais Alves Dias
• Degree in Agricultural Engineering from Universidade de Trás-os-Montes e Alto Douro, 1986;
• Pedagogical aptitude and scientific capacity tests by UTAD, 1989.

Professional Activity
• Chief Executive Officer and Manager / Administrator of the companies of the Gran Cruz Group (Gran Cruz Porto | Companhia União dos Vinhos do Porto and Madeira | C. da Silva Vinhos | Gran Cruz Turismo | Justino's Madeira Wine | Henriques & Henriques | Vale de S. Martinho | Quinta de Ventozelo), 2009 / ;
• Member of the Board of the Port and Douro Wines Institute, 2004 / 2007;
• Head of the Office of the Secretary of State for Rural Development, 2002 / 2004;
• Member of the Board of Directors of Sociedade de Promoção de Empresas e Investimento do Douro e Trás-os-Montes, 1997 / 2002;
• Delegate of the Port Wine Institute in the Douro Region and advisor to the Board, 1993 / 1997;
• Assistant at UTAD, courses of Agricultural Engineering and Oenology, 1986 / 1995;

Other activities
• Member of the Interprofessional Council of the Institute of Douro and Port Wines, 2015 / - ;
• Member of the Board of the Association of Port Wine Companies, 2015 /- ;
• Member of the General Council of the University of Trás-os-Montes e Alto Douro, 2009 / 2012;
• Expert of the Advisory Committee "Viticulture et Boissons Spiritueuses", of the European Commission, 2008 - 2010;
• Member of the Board of Directors of the "Centre de Recherche, d'Études et de Valorisation de la Viticulture de Montagne" | Aosta, Italy, 2004 / 2008;
• Chairman of the General Assembly of Lavradores de Feitoria, Vinhos S.A., 2000 / 2002;
• Vice-coordinator of the Application of the Alto Douro Wine Region to UNESCO World Heritage and of the Plano Intermunicipal de Ordenamento do Território for the Alto Douro Wine Region, 1999 / 2002;
• Chairman of the Audit Board of Caves Santa Marta, 1999 / 2002;
• Member of the Pedagogic Council of UTAD, 1991 / 1993;
• Member of the Scientific Council of the Department of Phytotechny and Rural Engineering, 1991 / 1993;
• Member of the Regional Council of Winegrowers of Casa do Douro, 1991 / 1997;
• Member of the Board of Directors of Caves Santa Marta, 1990 / 1993.

Distinções
• Commander of the Agricultural Order of Merit of the Portuguese Republic (2015);
• Chevalier de l'Ordre du Mérite Agricole by the French Government (2012);
• Master of the Port Wine Confraria (Brotherhood) (2010);
• Prodhome by the Jurade de Saint-Emilion, Bordeaux (2007);
• Commandeur d'Honneur by the Commanderie du Bontemps de Médoc et des Graves, Bordeaux (1991).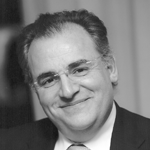 José Carlos Caldeira

José Carlos Caldeira is a Member of the Board of Directors of INESC TEC. From October 2014 and January 2018, he was President of ANI - Agência Nacional de Inovação. Until 2014, he was the Executive Director of PRODUTECH - Digital Innovation Hub Platform and the Director of INESC Porto. He is also a member of the High Level Group of the MANUFUTURE Technology Platform and Chairman of its Implementation Support Group. He is a member of the Board of EFFRA - European Factories of the Future Research Organization. He is a RIS3 expert for DG REGIO and JRC. He is guest associate professor at the Faculty of Economics of the University of Porto.
He is an expert in valorization and technology transfer, having participated as responsible and/or collaborator in the conception, development and implementation of more than 70 R&D and Innovation projects, which benefited from national or community funding, covering companies and institutions from the metal-mechanic, textile and clothing, footwear, wood and furniture, cork, automotive, die-casting and agro-food sectors, among others.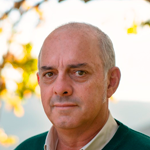 José Manuel Menéres Manso
José Manuel Menéres Manso, born in Lisbon (1961), graduated in Agricultural Engineering from the University of Trás-os-Montes e Alto Douro (1986).

He is currently the Director of Viticulture Douro of the company SOGRAPE VINHOS S.A., having previously worked as a consultant in the field of viticulture in various farms and companies in the Demarcated Region of the Douro and Trás-os-Montes over the last 32 years, with external recognition including the nomination of Viticulture Technician of the Year 2004 by Revista De Vinhos (www.revistadevinhos.iol.pt), as well as being an "expert" confrere of the Confraria dos Vinhos do Porto (http://www.confrariavinhodoporto.com).

He also currently carries out an intense associative activity since 2006, through ADVID - Association for the Development of Duriense Viticulture (www.advid.pt), whose foundation dates back to 1982 and where he was elected to the Presidency of the Board since 2009, as well as integrating the CAP Board (www.cap.pt) as representative of ADVID between 2017 and 2020.

ADVID is currently responsible for implementing and boosting the Vine and Wine Competitiveness Cluster at national level within the scope of the PORTUGAL2020 programme, as part of the measures for Promoting Innovation and Stimulating the Internationalisation of the Economy, as well as implementing and boosting the Vine and Wine CoLAB, within the scope of the FCT, the NRP and the "Commitment to Science and Knowledge" agenda within the scope of PORTUGAL2020.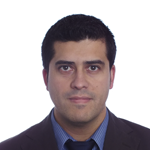 Mario de la Fuente Lloreda
Currently, he is the manager of the Spanish Wine Technology Platform (PTV), the institution that boots the R&D projects in the vitivinicultural sector at the national or international level. He is responsible to coordinate and manage all the innovation of the wine sector in Spain. He also is a researcher in viticulture and oenology at the Polytechnic University of Madrid (UPM) and member of the Spanish delegation of the OIV (MAPA) within the Viticulture Commission, being the Chairman of the OIV Group of experts in vine protection and viticultural techniques (PROTEC) at international level.

As former Head of Unit "viticulture", he was in charge of scientific and technical works; technical dossiers; elaboration of protocols and international standards bellowing to Viticulture area at the OIV. Management of research experts' workgroups and national delegations of 46 countries members of the OIV. In this framework, he actively participates in the development and follow-up of the OIV rules, representation in official acts of the OIV worldwide. He actively participates in the negotiation and management of international agreements on wine standards, interacting with other international (FAO, CE, Codex, etc.) or national organizations (IFV, INRA, INIA, CREA, etc.).

Agricultural engineer and PhD in Crop Production (Viticulture) for the UPM, former teacher in viticulture subjects; woody cultures; R&D (manager of national and international projects of agro-food companies) and quality management. He is currently a lecturer at the University of Leon (ULE) and UPM in its viticulture and oenology master degrees and author of several scientific and knowledge transferring publications worldwide, main in viticulture area, as well as a member of scientific committees (CST of the OIV and the French Institute of Vine and Wine; IFV) and editor-technical scientific collaborator of the IVES (Bordeaux), councils for congresses and international projects on key topics in viticulture as the climate change, traceability of plant material, grapevine diseases, biodiversity and preservation of genetic material, utilization of natural resources, etc.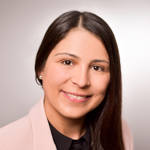 Marisa Rio is a senior scientist at Fraunhofer Portugal Research Center for Smart Agriculture and Water Management (FhP-AWAM), conducting research in the field of detection of trace substances in liquids. She received a B.Sc. in Applied Chemistry in 2008 and M.Sc. in Micro- and Nanotechnologies from Universidade do Minho in 2011. Her master thesis work was developed at Fraunhofer IZFP in Dresden, where later she obtained a Ph.D. from the Technische Universität Dresden (TUD) with the thesis entitled "Microfluidic biochip for studying electrotaxis of cells under direct current electric fields". She worked in research and development both at Fraunhofer IKTS and at TUD in the fields of microfluidics and detection of organophosphates and other water contaminants by means of gold nanoparticles-based and nanostructured gold-based (bio)sensors, which are currently her main research focuses.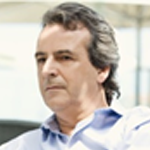 Born in Porto, Portugal, in 1962, the enthusiasm of Miguel by the oenology area has his roots in his childhood. Used to spend his weekends and holidays in the wine production family estates, in Douro, when it came to choose a career, two options came to his mind: Medicine or Oenology.

Having chosen the second one, the future winemaker left to Bordeaux, France, in 1980, where we studied for 7 years, having obtained the National Winemaker Diploma, a graduation in Biochemistry and Cellular Biology, and also a Master's Degree in Oenology and Ampelography. Later, in 2012, Miguel enriched his background with an MBA in Administration and Business Management.

The sea represents another of his great passions, as well as sailing, counting with several participations in European and World Competitions.

Working for Sogrape Vinhos since 1988, Miguel Pessanha started collaborating actively in the diversification of the company's wine portfolio, which was mainly centred in Mateus Rosé, by taking advantage of the presence of Sogrape in distinct regions, such as Vinhos Verdes, Douro, Bairrada e Alentejo, having been appointed, in 1999, as Oenology Director of the wines from Mateus, Douro, and also Herdade do Peso, in Alentejo.

Some years later, in 2007, he has been made responsible for the coordination of the oenology and viticulture teams, due to its solid technical knowledge and his management and leadership skills, occupying this charge exclusively since 2012, which led him to be named for the company's Administration, in 2014, as Operations Officer, with the Departments of Oenology, Viticulture, Quality and Environment, Supply chain, Production, Logistics and Maintenance, and R & D, being under his charge.

If his main mission has been previously on the field, as winemaker, to represent the company, while assuring the production of several distinct wine brands from Sogrape, today, the role of Miguel Pessanha is even more challenging! His role as COO has the clear goal of developing and taking the status and the prestige of the wines from Sogrape Vinhos, to a whole new level.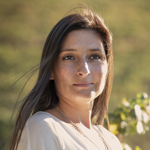 Biologist, with a PhD from the University of Minho and the University of Bordeaux Segalen in 2010, a postgraduate degree in Oenology from the Universidade Católica Portuguesa, Natacha is a Research & Development Manager at Sogrape Vinhos. Author of several scientific articles and book chapters, she participates in mentoring programs and is invited to teach in advanced courses at universities. Between 2019 and 2021, she joined the Board of ADVID, the Association for the Development of Viticulture in the Douro Region. Natacha is an Independent Expert, assisting the European Commission in the evaluation of research and innovation projects submitted for European funding and is part of an International Jury of Wine Experts in the Mundus Vini competition.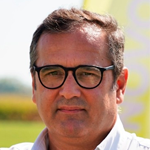 Ricardo Braga holds the following academic degrees: Bachelor degree in Agronomy / Agricultural Engineering (1993) from Instituto Superior de Agronomia / University of Lisbon, Portugal; Master of Science in Tropical Agricultural Production (1996) from Instituto Superior de Agronomia / University of Lisbon, Portugal; Doctor of Philosophy in Agricultural Operations Management (2000) from University of Florida, USA. He currently is Assistant Professor (2013 - ) at Instituto Superior de Agronomia, University of Lisbon, where he teaches courses at the Bachelor and Master levels in general agriculture and machinery, precision agriculture, modeling of agricultural systems. He is a researcher at the Center for Industrial Robotics and Intelligent Systems at INESC TEC - Institute of Systems and Computer Engineering, Technology and Science. He has participated in many projects in the areas of precision agriculture, crop management optimization, crop simulation models and technology dissemination and adoption.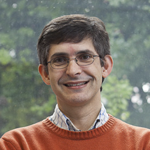 Biologist, born in Madeira, Portugal, in 1969. He is Assistant Professor of the Instituto Superior de Agronomia of the University of Lisbon and GBIF's Node Manager for Portugal since 2013. He participated in several national and international projects in biodiversity informatics, research infrastructures, ecology, biogeography and biodiversity and conservation. He represents Portugal in the ESFRI Environment Strategic Working Group, and collaborates with the GBIF International Secretariat as project and training mentor, and as member of the Biodiversity Open Data Ambassador programme.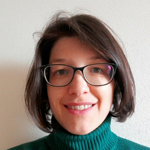 Sara Elisabetta Legler, MSc in Plant Biology at the University of Turin (October 2007), from 2008 to 2011 she attended the PhD School "Agrisystem" at the University Cattolica del Sacro Cuore in Piacenza (UCSC). The research activity of Dott. Sara Elisabetta Legler focused, principally, on the study of the powdery mildew epidemics on grapevine (Erysiphe necator) and the identification of new biocontrol agents (BCAs). 2012-2013 Post-Doc position at the UCSC on modelling plant pathogen of grapevine. From October 2013 she is working for Horta Srl (Piacenza) with the position of RTD responsible for the grapevine sector. The main activity of the society is the development and delivery to farmers of decision support system for sustainable crop management.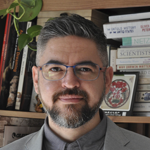 Sigfredo Fuentes is an Associate Professor in Digital Agriculture, Food and Wine Sciences at the University of Melbourne. Previously he worked at the Universities of Adelaide, Technology, Sydney; Western Sydney (PhD) and Chile. His scientific interests range from climate change impacts on agriculture, development of new computational tools for plant physiology, food and wine sciences, new and emerging sensor technology, proximal, short- and long-range remote sensing using robots and UAVs, machine learning and artificial intelligence.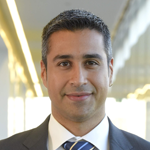 Waldir Moreira holds a PhD degree ('14) in Telecommunications from Universidades do Minho, Aveiro and Porto, Portugal, with Master ('08) and Bachelor ('05) degrees in Computer Science from Universidade Federal do Pará and Universidade da Amazônia, Brazil. Currently, he is Senior Scientist and Innovation Lead for Digital Farming at Fraunhofer Portugal Research Center for Assistive Information and Communication Solutions (FhP-AICOS). His work, research interests, and publications are in the field of Wireless Adhoc, Mesh, Social-aware, Cooperative, Opportunistic, Information-Centric, and Software-Defined Networking and Routing as well as Information and Communication Technologies for Development (ICT4D), Digital Services/Tools for Inclusion and Empowerment, Network Deployment in Challenged/Underserved Areas, (Industrial) Internet of Things (I/IoT), Smart Cities, Digital Farming, and Industry 4.0.
The European Agriculture 4.0 Event - Promotion of Sustainability for the European Wine Sector is promoted by ADVID, through CoLAB VINES & WINES